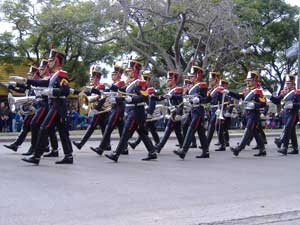 Occurring every May 1rst, May Day is basically another name for Labor Day. It marks the beginning of Spring and celebrating the work force of the country.
Celebration\ Observance
To celebrate workers and their families can enjoy a day off from their tiring work hours. All workers, schools and government jobs get the day off as it is a national holiday.
History
This day came to be when the United States government tried to extend the hours of a regular work day to 8 and there were riots that broke out around the country. This all occurred on May 1rst which was dubbed a national holiday for the labor force, yet America moved the date to the first of September instead.