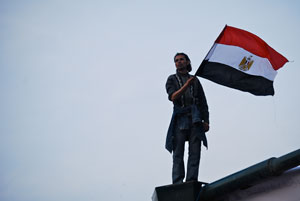 Revolution Day January 25 falls on January 25th each year and celebrates the revolution of 2011 started by a popular uprising against the government.
Celebration\ Observance
People can remember the sacrifices the protestors made to bring about change in government.
History
The Egyptian Revolution of 2011 started on January 25th of 2011 with a popular uprising against high unemployment and low wages. Protestors held demonstrations all around the country and on February 11 President Mubarak resigned.