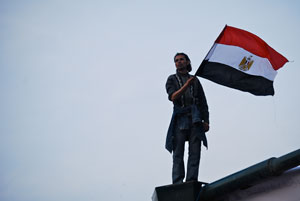 Revolution Day in Egypt falls in July 23rd each year and celebrates the anniversary of the Egyptian Revolution of 1952 which lead to the removal of King Farouk and established the Republic of Egypt.
Celebration\ Observance
This is a patriotic day with military parades, political speeches, concerts and celebrations around the country all celebrating when Egypt became a republic.
History
The 1952 Egyptian Revolution was carried out by the Free Officers Movement led by Gamal Abdel Nasser and Muhammad Naguib. On July 23, 1952, the Free Officers forced Farouk to step down and within one year Egypt became a republic.