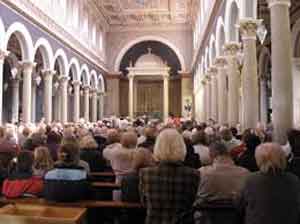 This year Good Friday is celebrated/observed on Friday April 14th, 2017. Good Friday is a Christian observance held two days before Easter Sunday and it commemorates the crucifixion of Jesus Christ. The day is also known as Holy Friday, Great Friday, Black Friday and Easter Friday.
Celebration\ Observance
Good Friday is often a day of fasting for practicing Christians. Many go to church service where candles are extinguished and crosses draped in cloth. It is a day of limited activity with prayer and reflection on the crucifixion of Jesus Christ
History
Good Friday is the day where Jesus was crucified on the cross on the orders of the Roman governor Pontius Pilate. Jesus suffered on the cross for 6 hours. This day represents to Christians the sacrifice and suffering of Jesus' life.
Days till Good Friday 2017
There are 17 days until the celebration/observance of Good Friday Friday April 14th, 2017.