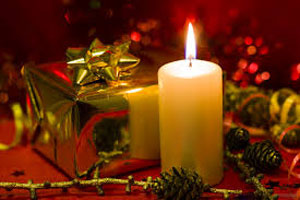 The next upcoming Christmas Day is on Monday December 25th, 2023.
Celebration\ Observance
Christmas is celebrated in many ways. People start decorating their homes with Christmas lights and Christmas trees, shopping for gifts to give and attending parties. Christmas Eve is sometimes celebrated with a special church service, meal, or party. Christmas stockings are hung usually above the fireplace for Santa Claus to fill them up with little gifts and sweets like candy canes. Special Christmas songs are performed, sung or played throughout the season as well as Christmas televised shows and movies.
History
The origin of Christmas is celebrating the birth of Jesus Christ through a special church service or mass. The nativity is the symbol of the story of Christ's birth. Many traditions today date back to pre-Christian winter festivals which include decorations on evergreen trees, candles, and gift-giving. Winter solstice festivals were held in late December and early January with parties and burning logs. Christmas today is a mix of both a religious and secular celebration.