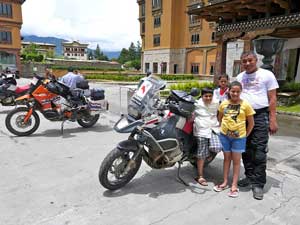 Father's Day in Thailand falls on December 5th each year unless the day falls on weekend were Saturday holiday will be moved to Friday and Sunday will be moved to Monday. This day celebrates fathers and their role and contribution to the family.
Celebration\ Observance
Families will spend their day together enjoying meals together and celebrating their father or spouse and their contributions to their lives. Small gifts or cards or some token of thanks is often calendar to fathers on this day.
History
This holiday originated in the United States after Sonora Smart Dodd was inspired by celebrating mother's day to hold the same celebration for father's day as well. In 1910 Father's Day was officially started as a holiday.