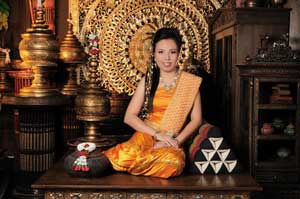 Mother's Day in Thailand is celebrated on August 12th each year. This day celebrates mothers and their contributions to our lives.
Celebration\ Observance
Families will get together and enjoy a nice meal. Mothers will receive gifts of flowers, chocolates, cards and other thanks for all they do in their lives.
History
Mothers day goes back as far as the days of the Greek Gods and the celebration of Rhea - Mother of the Gods. In modern times two women Julia Ward Howe and Anna Jarvis in the United States started the tradition of this day.