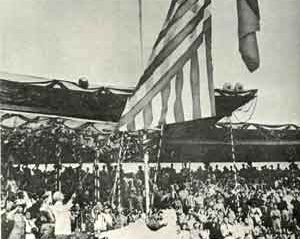 Day of Valor falls on or close to the date of April 9th each year. The day celebrates and honors the Filipino fighters during World War 2.
Celebration\ Observance
Military parades where World War 2 veterans participate in various cities throughout the Philippines. The President will give a speech at Mt Samat shrine to commemorate the fallen soldiers and honor those who fought. This day is a national holiday with some government offices closed but most businesses are open.
History
Day of Valor also referred to as "Araw ng Kagitingan" was an observance in the Philippines until 1980 when it finally became a national holiday.