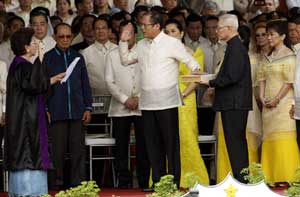 This day is celebrated on August 21st each year and commemorates the life of Senator Ninoy Aquino Jr and his wife Corazon.
Celebration\ Observance
People will spend the day with family and friends and reflect on Ninoy Aquino's contribution to the Philippines.
History
President Ferdinand Marcos placed the Philippines under martial law back in 1972 in an effort to become dictator. There were many people imprisoned by the military and lots of human rights abuses during this time. Senator Aquino was one of the loudest voices opposing the dictator and bringing global attention to the problem. He was eventually imprisoned and then later released to the United States because he suffered a heart attack. In 2004 the day was declared a holiday.