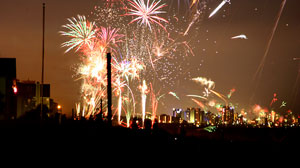 Independence Day in the Philippines falls on June 12 each year. This day celebrates their independence from Spanish rule on June 12, 1898.
Celebration\ Observance
People will attend parades that are held all throughout the nation. The main parade is in the city of Manila where the police and military march and the new incumbent President takes part.
History
Philippines Independence Day became an observance when then President Diosdado Macapagal signed the Republic Act number 4166 on August 4, 1964. This made the day a legal holiday based on the Independence from the Spanish back in 1898.