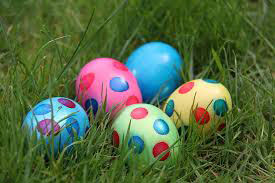 Easter celebrates the resurrection of Jesus Christ to all Christians worldwide. It is held two days after Good Friday, commemorating Jesus' crucifixion and death.
Celebration\ Observance
Celebrations include church services and festivities to celebrate Jesus' resurrection from the dead. Government and businesses can remain open since it is a restricted holiday.
History
The Bible states Jesus resurrected from the dead after being crucified the Friday before. Mary Magdalene, a follower of Jesus, found his tomb empty in the cave.