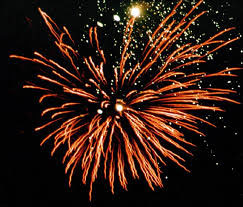 New Year's Day in India is on January 1 of each year. It is celebrated as a time to say goodbye to the previous year and welcome in the New Year.
Celebration\ Observance
The people in India celebrate this holiday with family and friends, either in a large crowd or small gathering. There are live concerts, singing, dancing, and resolutions for the coming year. It is a restricted holiday where individuals can only take a certain amount of these holidays for the year. Government and most business offices remain open.
History
Traditionally New Year's Day was celebrated in March. The date was moved to January 1 giving it more of a religious importance. January 1 stems from the Gregorian calendar.