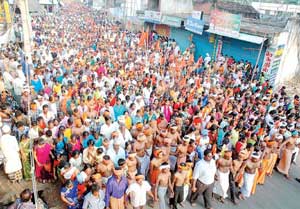 Mesadi - Vaisakhadi is a festival for the harvest season. It is celebrated annually on April 14th or 15th.
Celebration\ Observance
This Hindu holiday is a colorful festival of rejoicing and for the harvest. Government and businesses remain open since it is a restricted holiday.
History
The holiday began as a thanksgiving to the farmers for their labor of the harvest. Traditionally, it marks a new beginning as a New Year.