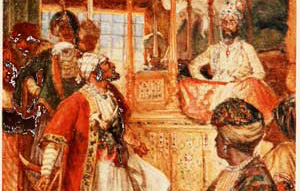 Shivaji Jayanti is celebrated annually on February 19 as the birthday of Chhatrapati Shivaji Maharaj.
Celebration\ Observance
This Hindu holiday remembers the Indian warrior king who formed the Maratha Empire in the 17th century. It is a restricted holiday but government and businesses remain open.
History
Shivaji is known as the creator of the Maratha nation. His greatest importance was his military and civil administration.