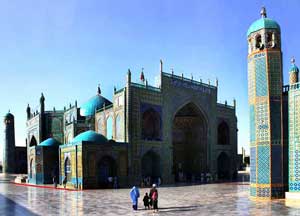 Hazarat Ali's birthday is celebrated annually (in April, May, or June) all over India by the Muslim community. Hazarat Ali is recognized for his courage, great works, and devotion to Islam.
Celebration\ Observance
The Muslim community comes together to give love and care among each other. Mosques are decorated for a huge festival and feast. Government and businesses are open since it is a restricted holiday.
History
Hazarat Ali became the first male to embrace Islam at the age of 10. His life has become a major influence to Islam. His birthday highlights his good works.