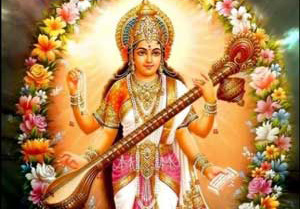 Vasant Panchami is a Hindu and Sikh festival celebrated in early February (the fifth day of Magha). The holiday marks the end of winter and beginning of spring.
Celebration\ Observance
Hindus worship Saraswati Devi, the goddess of knowledge, wisdom, culture, and art on this day. Kite flying is popular, signifying freedom and enjoyment. It is a public holiday so government offices are closed.
History
The goddess Sarasvati is the center of the celebration for her embracement of arts, crafts, skills, and sciences.