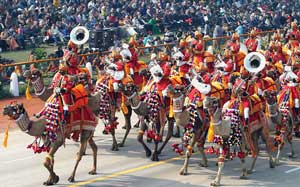 Republic Day in India observes India's formed constitution toward the country's independent republic. January 26, 1950 is the day the constitution came into force and, therefore, it is the marked annual date.
Celebration\ Observance
Organized events such as a military parade is held with traditional dance. It is a gazetted holiday where all government offices, banks, and post offices are closed.
History
Republic Day started on January 26, 1950 when the constitution was signed. India had already became independent from the United Kingdom in 1947.