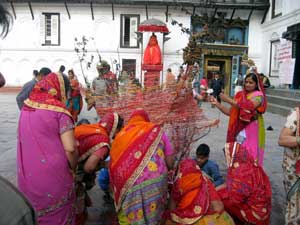 Holika Dahan is a Hindu celebration of the death of Holika, the devil. It is celebrated annually in March.
Celebration\ Observance
Also known as Kamudu pyre, the celebration is for burning Holika, the devil, with a bonfire the night prior. The next day consists of dance, parties, and eating festivals. It is a restricted holiday which government and businesses are open.
History
The tradition of this holiday is the burning of Holika (the devil) to save Prahlad, the daitya king tha.